We currently find ourselves in an unprecedented time, with extraordinary measures being implemented by the government in an effort to reduce the spread of the Covid-19 virus.
We'd like to take this opportunity to say the we hope that you and all those close to you are safe and well. We urge that you follow the official government advice in the weeks and months ahead.
For our part, we as a company have taken the necessary steps to implement all government advice with the aim of reducing the risk to both our employees and customers during this difficult time whilst allowing us to maintain the continued supply of products the best we can.
We have reduced the number of visits to the post office from our usual two trips, and are currently only doing one drop off to the post office each day. This is normally done before 12 0'clock mid-day so all orders received before 11:00 am will be shipped the same day. Orders received after this time will be shipped the next day.
Latest information on Vaping and Covid-19
The main message that we're seeing during the recent outbreak of the Coronavirus is that existing smokers are increasingly at risk and should seriously consider giving up smoking at this time. The reason being that smokers are more likely to develop pneumonia if they catch the virus. This comes at a time when many areas in the UK are reporting record numbers of people being admitted to hospital with smoking-related diseases which is obviously going to put more pressure on the health service.
In light of this, the government is being urged to allow vape shops to remain open so that existing vapers and those looking to change to vaping are able to purchase supplies and get advice to reduce the number of ex-smokers returning to cigarettes because they can't get access to e-liquids and other vaping supplies.
One thing to note is that currently. there is no evidence that vaping puts you at a higher risk from the virus. Compared to smoking, vaping is still a safer option.
Reduce the risks of Covid-19 and quit smoking today.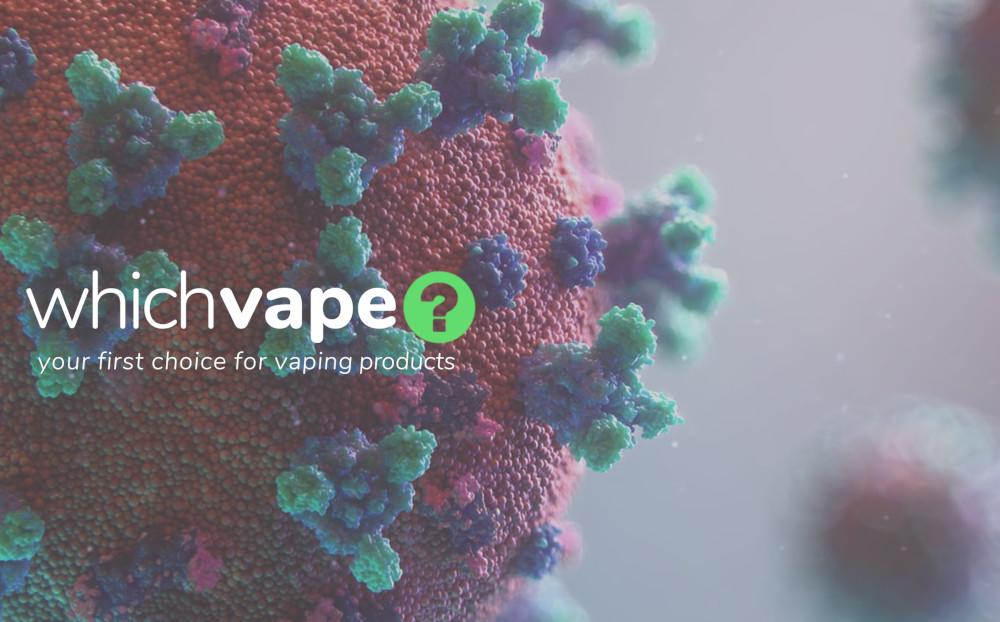 Those that vape should follow the current guidelines for staying safe and reducing the risks of contracting the virus. These include:
Avoid large crowds of people
Observe 'Social Distancing' recommendations
Self-isolation period of 14 days if you show symptoms
Avoid unnecessary contact
Only go out if you really have to
Wash your hands thoroughly and regularly
In addition, if you're a vaper make sure you regularly clean your device
To find the latest information you can visit the government's CVD-19's web page here.
Online ordering and deliveries
We are currently keeping abreast of the current situation with regard to online deliveries and will continue to despatch orders as normal.
This is dependent on the Post Office is able to provide counter services and postal drop points remaining open.
The Post Office has issued the following notice with regards 'signed for' packages: