The ins-and-outs of discreet vaping...
Do you commute to work? Do you like to dine out? Are you flying off on holiday? In some situations, you may want to disguise that fact that your vaping or maybe you are just not into producing huge clouds and drawing attention to yourself, or maybe it's because friends and colleagues have been critical in the past about vaping or you have children in the house. Whatever the reason, you just want to keep your vaping low key.
For those who wish to keep their vaping device concealed a discreet vaping kit makes it easier to take it with you when you go out or at work. The best place to start is with a small device or one that is similar in size and appearance to everyday objects, such as a vape pen.
unfortunately, just choosing the smallest vape kit that you can find isn't always the best choice, you need to consider if it has adjustable wattage or airflow, and a small cartridge instead of a tank for example.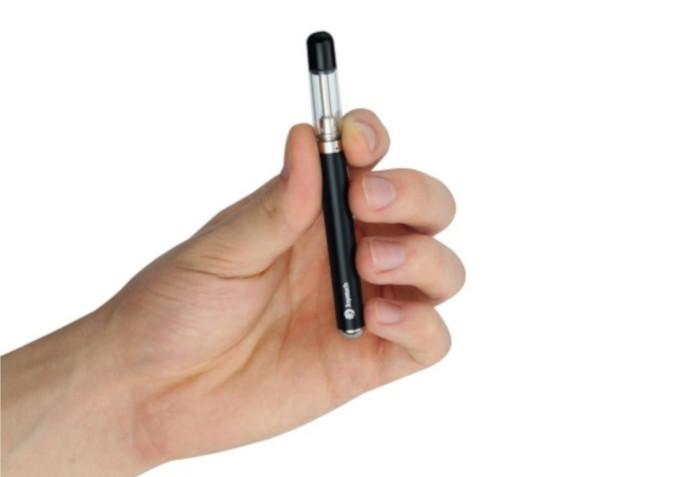 Size and Shape
If you're looking to conceal your vape then a smaller more compact device is important. A device that sits neatly in your hand when using it, or tucks away in your pocket or purse without being too obvious will make it easier to use discreetly. A small vape pen or vape stick can be left on your desk or carried in your pocket without drawing attention to itself, especially if it's colour won't draw attention, like black, silver or even rose gold.
Cartridges and Pre-filled Pods
Vape devices that use cartridges or pre-filled pods tend to be more compact, also known as All-in One's or Pod vape kits they are also more convenient to use when changing liquids as you don't need to refill them, you simply just swap out for a new pod or cartridge. Vape cartridges are also easier and smaller to carry and are sealed so you don't have to worry about leaking when they're concealed away, unlike a bottle of vape liquid.
Vapour control
After going to all those lengths to conceal your device the last thing you need is to draw attention to yourself by producing large vape clouds when you use it. Look for a device that allows you to adjust airflow and/or wattage control, these will allow you to set your device to suit your vaping style. Using less heat in your coil will produce smaller clouds, as will a more restrictive airflow.
Vaping liquids
Many companies now produce low vapour liquids. Jac Vapour's Clear Steam Vapourless e-liquid range is designed to produce almost no vape clouds. Perfect for social settings and travelling. Another option is to look for a device that can use nic-salts. Nic salts work best in low powered devices and produce a good hit when vaping so can be used more effectively when trying to vape discreetly.
Which Products for Discreet Vaping?
Devices include the eRoll Mac Simple Kit from Joyetech, probably one of our smallest vape pens. One of the smartest vape pens on the market is the PockeX from Aspire, as the name suggests it has been designed to fit nicely in your pocket or purse. The Jac Vapour VIM is a nice compact handy-sized all in one vape kit that can use pre-filled cartridges or a handy top-fill tank, An excellent vape pod device to consider would be the Aspire Tigon which is packed with features including easily adjustable airflow.