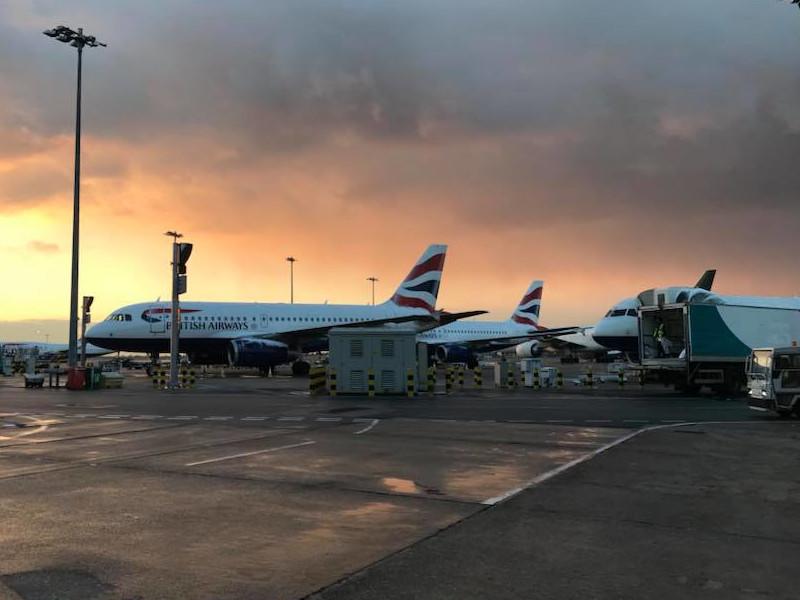 Traveling Abroad with your vape and favourite e-liquids
Can I use my vape at the airport?
All U.K and many foreign airports have banned smoking and restrictions against vaping in public areas. Most U.K airports have smoking areas outside or away from the terminal where you can vape. Once you enter the terminal, you will not be able to vape until you reach your destination. At the John Lennon in Liverpool, a smaller airport, you can only smoke/vape outside the terminal. At Heathrow, a larger airport, there are smoking/vaping areas outside of the terminals. Some of the larger terminals have designated smoking areas inside the terminal away from the public. It's not uncommon to find smoking booths inside some foreign airport terminals, such as those found at the Chopin Airport in Warsaw, Poland.
Can I take my vape on the plane?
Yes, you can carry your vape in your hand luggage or your pockets when boarding the plane. Don't be tempted to use it when you're on the plane.
No, you can't pack your vape and vape batteries in your checked-in luggage as lithium (rechargeable) batteries cannot be carried in the hold of the aircraft because of the risk of fire or explosion.
Are e-liquids allowed on the plane?
You can carry vape liquids in both your hand luggage and your checked-in luggage. Just be aware that your favourite e-liquid will count towards your allowed liquid limit and must not exceed the 100ml bottle size. Remember that nicotine is a classified poison in large quantities.
Can I vape abroad?
The majority of European and Asian countries and the U.S accept vaping as an alternative to smoking and is widely accepted. Other countries where vaping is not so widespread may look at you with some confusion when surrounded by large vape clouds. It may also impact the availability of vape liquids and replacement coils. So make sure that you go prepared.
Are vape liquids safe to use in other countries?
Again, this will depend on where you're going. The U.K has strict regulations surrounding the ingredients and nicotine strength which many other countries outside of the EU will not have. In the U.K the maximum nicotine strength that you can buy is 20mg, in the U.S you can find e-liquids with nicotine strengths as high as 50mg which is a lot higher than here in the U.K. We wouldn't recommend trying to bring it back into the U.K in large quantities. Many e-liquids sold in the U.K are manufactured in China, Malaysia and the U.S and can be found in many popular holiday destinations.
If you're travelling abroad, we'd recommend the following
Buy a vape case for keeping your vape, charger, batteries, coils, and e-liquid together.

Don't pack more than a 50ml shortfill, or a couple of 10ml bottles of e-liquid. Put them in a plastic bag if going in your hand luggage.

Carry spare coils, pods, and batteries (in a plastic case). Even consider carrying a couple of

disposable pods

. Just in case.
The Perfect Travel Vape
The Voom Starter Kit Pro Pod System is an excellent travel vape kit incorporating most of the features mentioned. The pod is small and compact with enough power to last up to three days on one charge and comes with a storage case that also doubles as a charger, ensuring that your vape kit is always ready when you need it. The case allows you to carry two vape kits despite its slim and compact design. The pod system comes with a choice of pre-filled pods in a range of flavours and a refillable pod, allowing you to use your vape liquids, including nic salts.

Check out our range of discreet vapes, perfect for travelling with.