Can I vape in a pub?
With the lifting of COVID restrictions, many of us are enjoying our newfound liberty and visiting bars and restaurants again. One question I hear regularly is, can I use my vape in pubs?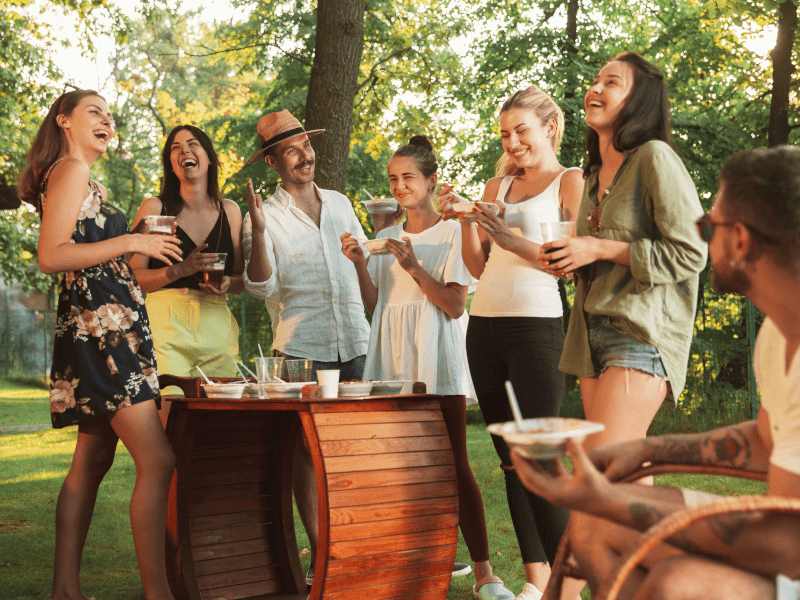 Vaping wasn't included in the no-smoking ban when it was introduced and many establishments allowed vaping. However, over time many pubs and restaurants have reviewed their policy and have restricted vaping to designated smoking areas. The reason for this, as explained by the Weatherspoons chain was that it was difficult for their staff to discriminate between vaping clouds and smoke, resulting in staff having to spend too much time ensuring that customers weren't breaking the law. Some restaurants have also banned it on the basis that some customers object to eating in a vape filled environment.
Pubs with beer gardens and restaurants with outdoor bistro dining will often allow vaping in these areas. It's safe to assume that if they supply ashtrays for smokers, then vaping will be allowed. Many establishments, realising that vapers are ex-smokers won't force diners or customers to use allocated smoking areas. If in doubt, just ask.
So you're thinking of enjoying a nice cold pint, or a gin and tonic with friends. One way to avoid disapproving looks is to consider vaping discreetly. No, I'm not suggesting that you hide under the table or in a bush, but using a vape that doesn't produce massive clouds of vapour that can drift across into other peoples faces. Vaping clouds generally have a more pleasant smell, but it's not to everyone's taste. Consider using MTL (mouth-to-lung) vaping devices that produce less vapour. The new Drag S Pod Mod kit from VooPoo is the perfect device for both MTL and DL vaping. A powerful, intelligent, and easy to vape that's perfect for a day out down the pub.