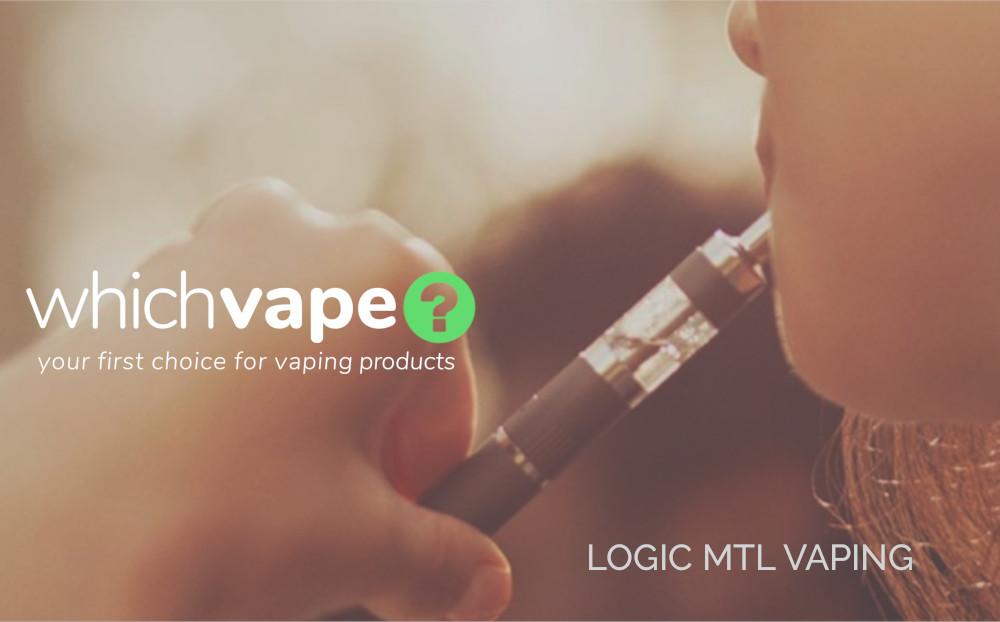 What's the difference between Mouth to Lung and Direct to Lung vaping? is one of the most commonly asked questions by new vapours, and even a few experienced vapers. I'll admit it was one of the first questions that I asked.
Here is a simple guide to MTL and DL vaping.
What is MTL vaping?

In a nutshell, mouth to lung vaping is the closest experience that most ex-smokers will have to actual smoking. You've probably never given it much thought when you actually inhale from a cigarette, chances are like most smokers you suck the smoke into your mouth before drawing it down into your lungs. Hence the expression mouth-to-lung.
What is DL vaping?
As you've probably guessed by now, direct to lung is where you'd draw the vapour directly into your lungs. If you had tried that when you were actually smoking you'd probably trigger a coughing fit.
It's fair to say that the vast majority of smokers who try aping for the first time would find MTL more to their liking. This is why the majority of starter kits are primarily MTL devices, though some will allow DL vaping with a simple coil change which leads me nicely onto the next question.
What's the difference between MTL vape kits and DL vape devices?
MTL vape kits.
Mouth to Lung vape devices are generally smaller, low powered devices like e-cigarettes, pens, AIO's (All In One) and smaller pod devices. Some mods that can run low wattages, typically 15W-20W and 1.2Ohm coils would also be good for MTL vaping. For example, the Jac Vapour S17 vape pen can use either a 1.2Ohm or a 0.5Ohm (sub-ohm) coil allowing you to MTL or DL vape. The smaller pod or pen vape kits that we carry are all MTL devices and ideally suited to first-time vapers.
Jac Vapour S17 TF Vape Pen

DL vape kits.
As mentioned earlier, any device that delivers a higher wattage (20W-30W and higher) and can use sub-ohm coils, coils with less than 1.0 Ohm resistance is capable of direct to lung vaping. Our range of 'advanced starter kits' and some vape pens and even some of our vape pod kits are capable of DL vaping.
What else do you need to MTL vape?
Vape liquid or e-liquid.
As mouth to lung vaping is possible the most popular form of vaping and in part because most vapers are ex-smokers the range of e-liquids that you can use is pretty vast and comes down to personal choice. Some people recommend that for best results a high PG rating is better. This means any liquid that is rated as VG:PG 40:60 or 70:30 would perform best. However the 50:50 VG:PG rated e-liquid is the most popular with the majority of vape liquid manufacturers produced their liquids with this rating. The amount of nicotine doesn't affect whether a liquid is good for MTL or DL vaping but will have an effect on the kind of throat-hit you have.
Nic Salts (Nicotine Salts) which is a relatively new type of liquid that offers a much smoother vaping experience with higher nicotine levels are proving to be extremely popular with first-time and MTL vapers. Many of the kits available from Which Vape come bundled with Nic Salts e-liquids as they deliver the closest experience to smoking prefered by first-time vapers making the switch from smoking. Many pods kits now are supplied with pre-filled pods containing nic salt e-liquids. One other benefit of nic-salts is that they offer a richer flavour than tradition nicotine-based liquids.
At a glance.
MTL Vaping
mouth to lung vaping
mimics smoking
perfect for new vapers
lower-powered devices
lower-wattage devices 15W-20W
fixed wattage devices - vape pens/vape sticks/vape pods
e-liquids or Nic salts
generally cheaper
DL Vaping
direct lung vaping
harsher vape experience/throat hit
suited to more experienced vapers
larger cloud production
higher voltage and wattage required
sub-ohm coils
larger vape mods
more expensive
At Which Vape we concentrate mainly on MTL vape devices because these make the best vape starter kits for those smokers making the switch to vaping for the first time.