We're pleased to announce the arrival of the new Aspire Tigon AIO pod system to our lineup. The arrival of the Aspire Tigon AIO has been eagerly awaited not least because it's Aspire's latest AIO pod system that uses the legendary Tigon coils, a powerful pod system with adjustable airflow and bypass output.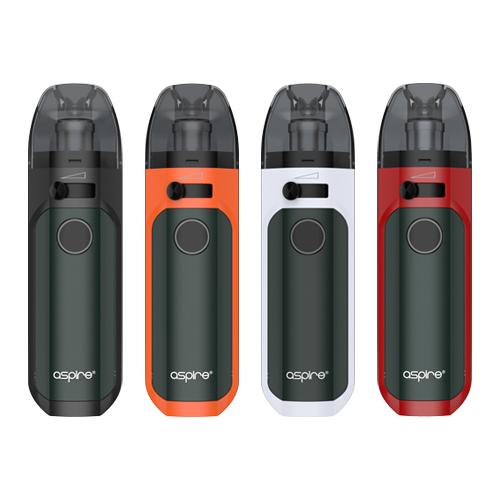 High Spec Simplicity.
This high-spec pod system is the result of input from Aspire users and fans around the world who requested that Aspire produced a convenient pod system based around the hugely popular Tigon range of coils which offer a one of the best vaping experiences. One of the main advantages of the Tigon coil range is the fact that they're a push-fit design making them really easy to change.
Twist & Lock.
Continuing with the simplicity the theme, the Tigon AIO incorporates a twist-and-lock easy fill pod which makes removing the pod for refilling super quick and hassle free. The pod incorporates a large refill port with a secured silicon plug designed to facilitate all e-liquid bottle nozzles whilst preventing leakage when in use. The Tigon pod is also made from high-impact polycarbonate to ensure that it can stand up to knocks and drops.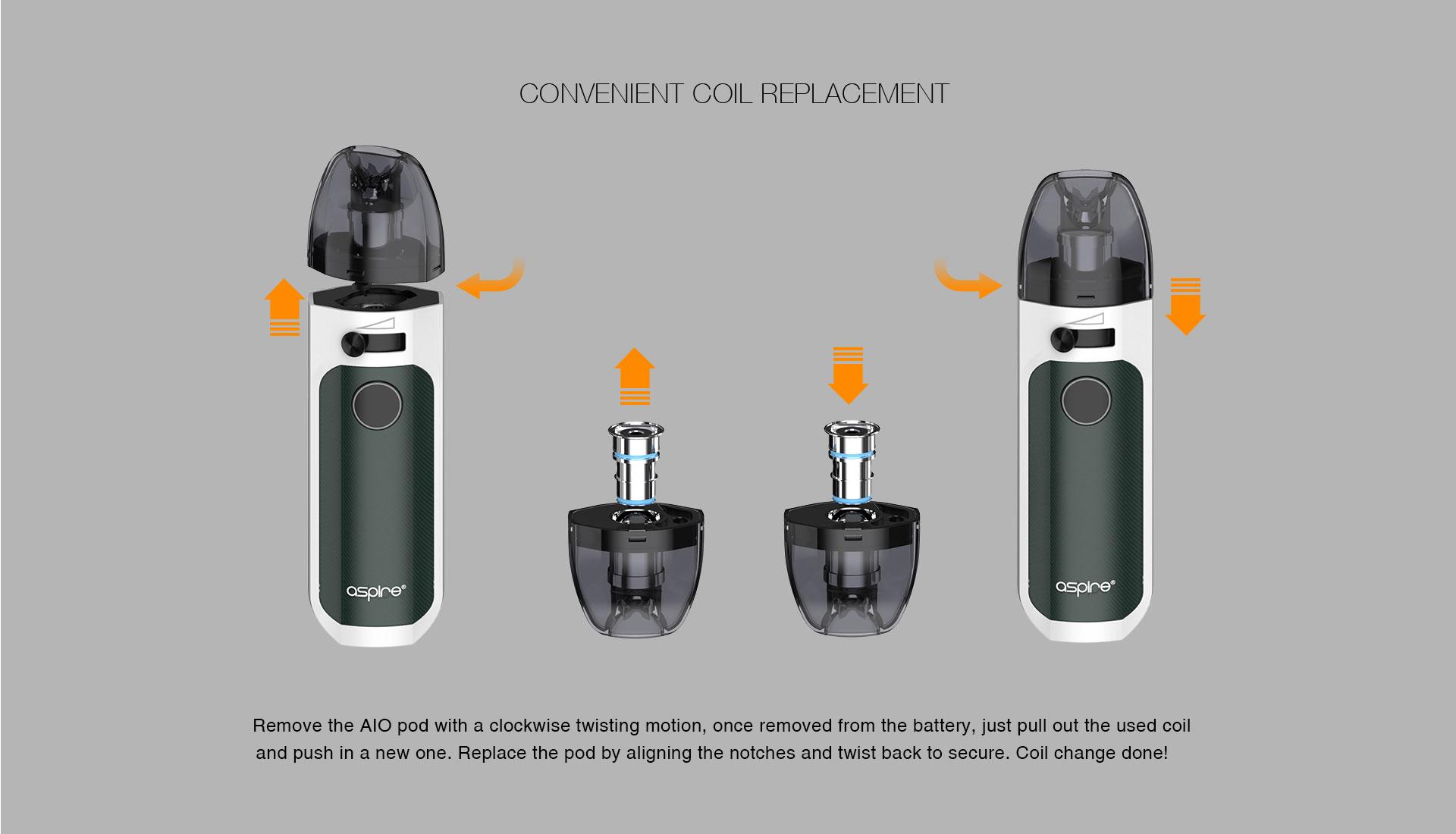 Going with the flow.
The Tigon AIO, unlike many pod systems, has an adjustable airflow system controlled by an external slider allowing you to adjust the draw without having to remove the pod. This small feature will be a big hit with new vapers, allowing them to adjust the settings to suit their vaping style without fiddling about with constantly removing the pod.
Light me up.
With it's 1300mAh battery the Aspire Tigon has more than enough power to ensure you have long lasting, instant vaping all day. It also boasts a type-C USB port for fast 2A charging whilst travelling, at work or at home. The charge indicator light changes colour indicating at a glance if you're running low on power.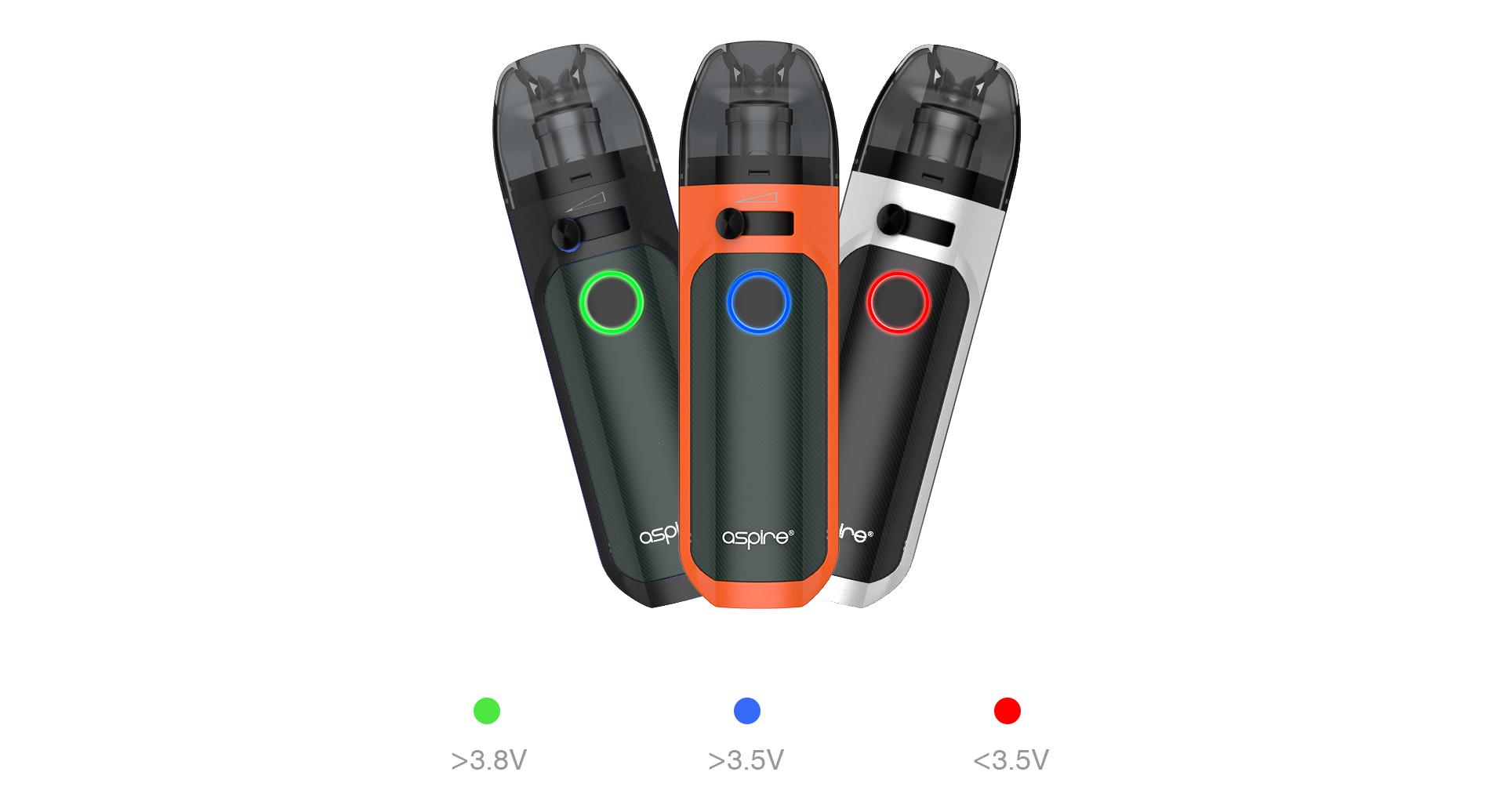 Summary
A real vapers all-in-one device designed with new vapers in mind. The result of collaboration between one of the biggest vape device manufacturers in the industry and their fans. This is a great device to use with all its well thought out features and Aspire quality crammed into one small pod device. We love it.
Battery capacity 1300 mAh
Pod capacity 2ml
Press button to fire
Adjustable airflow
Type C USB charging port
Tigon coils 0.4 Ohm and 0.7 Ohm mesh coil
Bypass output
Voltage 3.3v - 4.2v