It's difficult to know where to start there is so much that is not just good, but great about the Dinner Lady range of e-liquids.
Dinner Lady is a British e-liquid manufacturer based in Blackburn just around the corner from our offices. A relatively new company on the vape scene, they started in 2017 and have grown rapidly due to their ability to produce a range of high-quality flavours. Quickly gaining a reputation within the industry and with their customers and picking up numerous awards for their delicious recipes.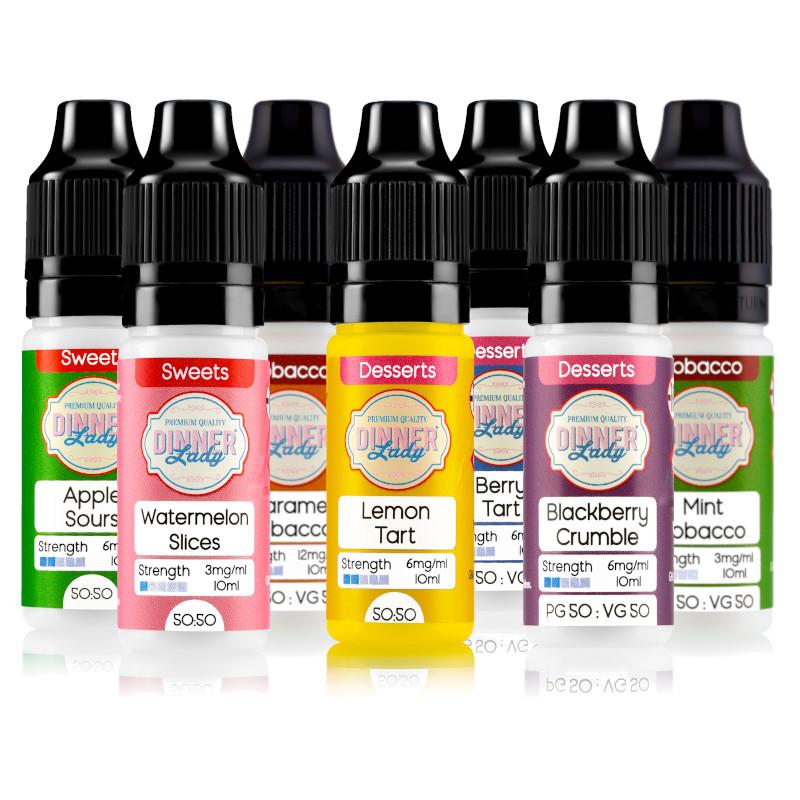 Dinner Lady's main aim was to produce a range of nostalgic flavours that would appeal to mature vapers, invoking memories of sweetshop favourites and home cooking. The original flavour menu included such favourites as Apple Pie, Lemon Tart and Blackberry Crumble in their 'Desserts' range and Lemon Sherberts, Apple Sours and Watermelon Slices in their 'Sweets' range.
For new vapers, weeing themselves off cigarettes they have a range of 'Tobacco' flavoured e-liquids that includes six delicious recipes including Cherry Tobacco, Cafe Tobacco and Mint Tobacco alongside more traditional smooth and straight tobacco flavours.
Available in different nicotine strengths from 3mg to 18mg Dinner Lady e-liquids will appeal to all types of ex-smokers.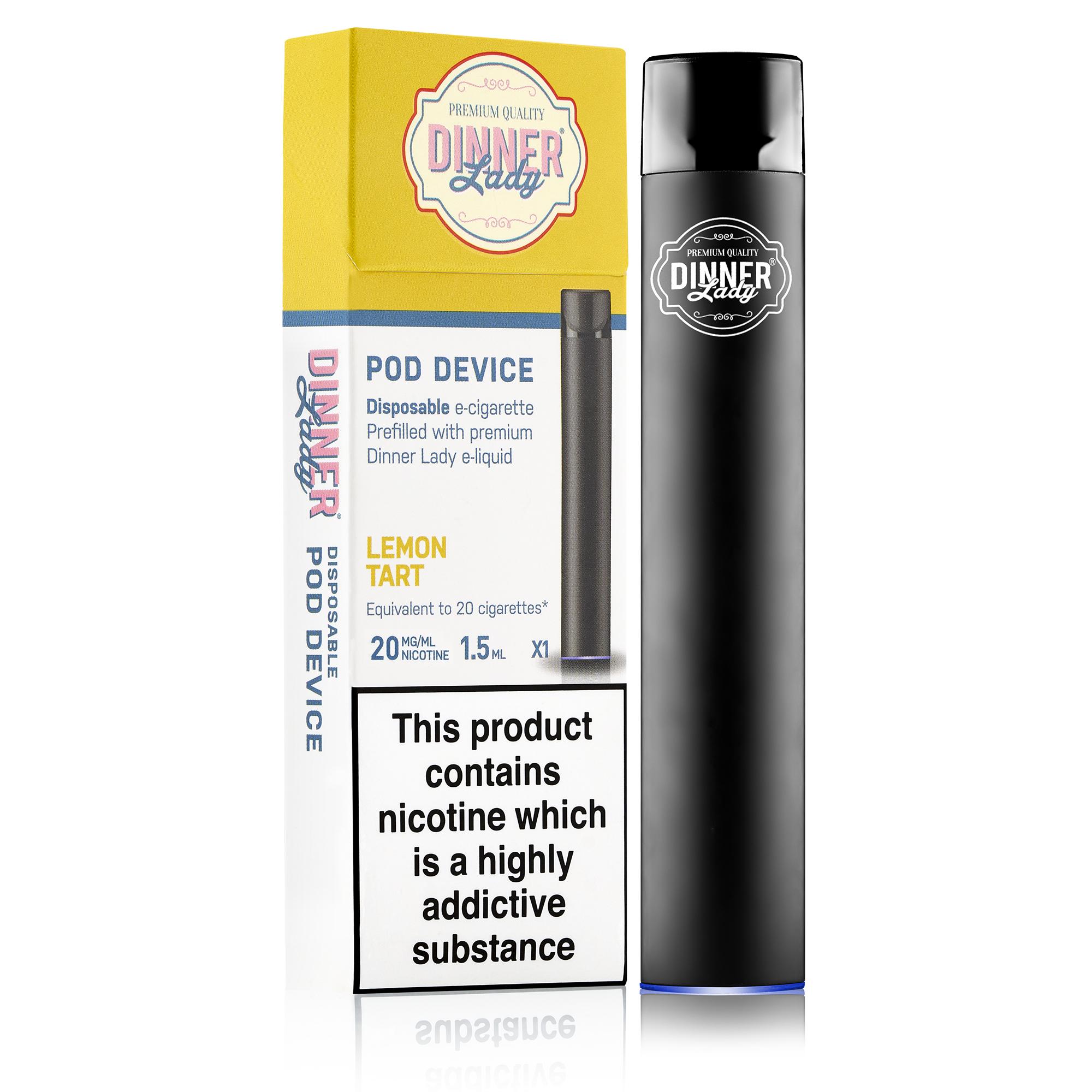 The latest addition to the Dinner Lady lineup is their pre-filled disposable vape which is currently available in a choice of three of their top flavours including their award-winning Lemon Tart flavour. I've been using these vapes for a couple of weeks now and I will say that I'm very impressed. They're incredibly easy to use, no filling, no charging, and no buttons. Filled with 1.2ml of 20mg nic-salt based e-liquid they offer a very pleasing vape with a nice hit and exceptional flavour that lasts, from the first right through to the final vape. Designed to be draw-activated, they have no buttons to activate you simply suck on it like a cigarette.
Which Vape has added a range of Vape Dinner Lady's E-liquids and Salt Nic liquids to our range of premium e-liquids because we feel that these UK made e-liquids are going to be a true favourite with new vapers looking to quit smoking.