Here it is, the IVG closed pod starter kit with 4 different flavoured pods. IVG's new pod system which has been designed to be as simple to use as possible, making it easier to get rid of those nasty cigarettes.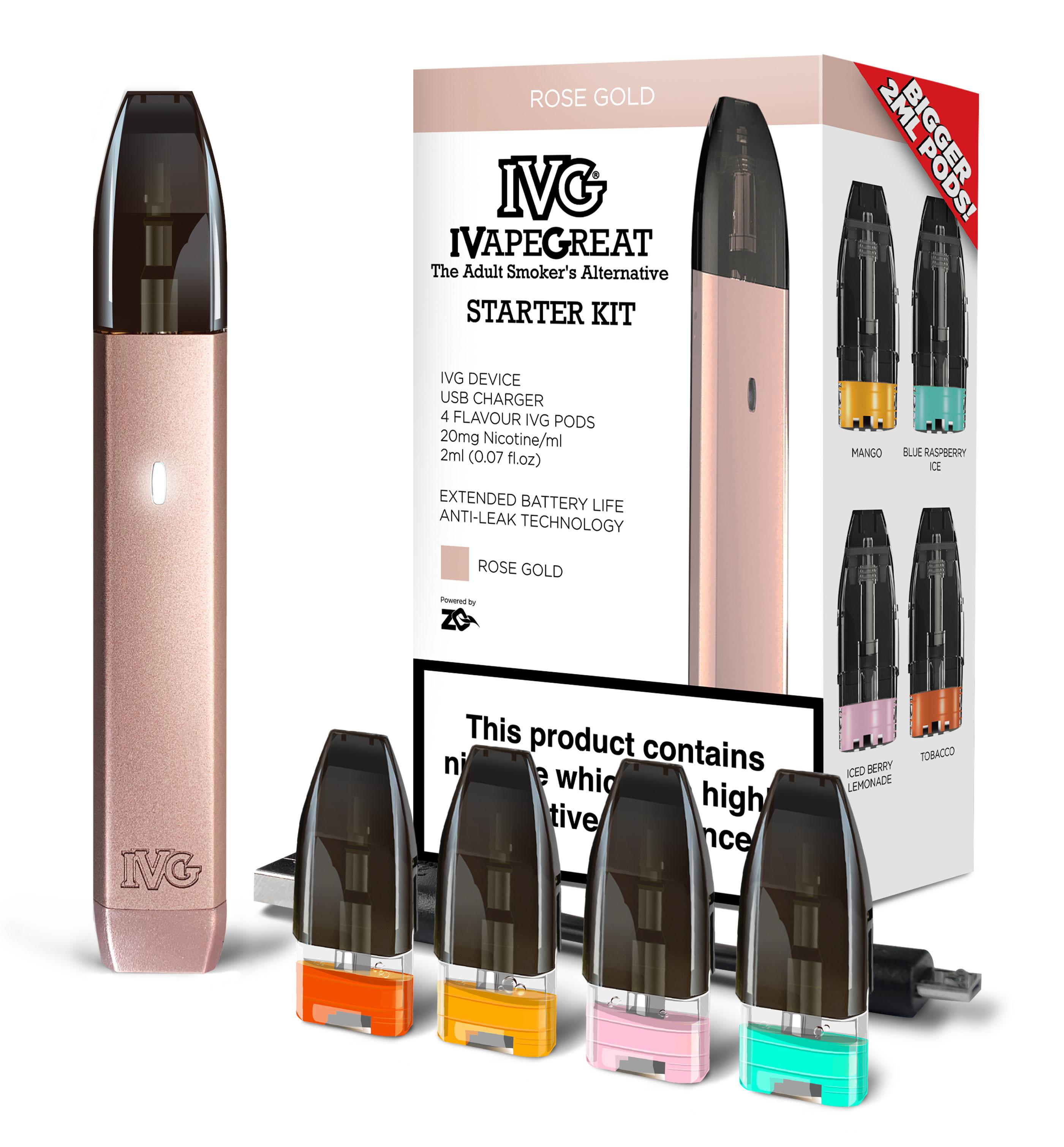 Easy to use leak free pods.
This new closed pod system, so called because the pods are disposable and not designed to be refilled, allows you to change or swap pods with no spill and no fuss making it easy to swap your flavours as your mood takes you. The small leak free pods mean that you can carry them in your pocket or in your purse while you're out and about.
Smoother airflow.
The IVG pod has been designed with a smoother airflow to deliver the best flavour and just the right amount of vapour for the perfect draw, ensuring that your last vape will be as good as the first.
All day vaping.
The IVG pod comes with a battery packed with power, unlike most other pod devices that come with small batteries that you have to keep recharging throughout the day. A full charge will last you longer ensuring it's always ready when you need it.
Innovative design.
Designed with an extensive knowledge of vaping and how difficult it can be, the IVG was designed to be a simply one click design based on the needs of a first time vaper. Making it quick, simple, easy to use, all at the click of a button and tastes great.
Great tasting liquids.
With IVG's experience and extensive range of liquids has ensured that the pod starter kit comes with a choice of four great tasting liquids. The replacement pods come in packs of four. The starter kit includes four pods, one of each flavour, mango, iced berry lemonade, blue raspberry and tobacco so you can try them all.