IVG E-Liquid Sweets Lemon Millions 0mg 50ml
IVG E-Liquid Sweets Lemon Millions 0mg 50ml - IVG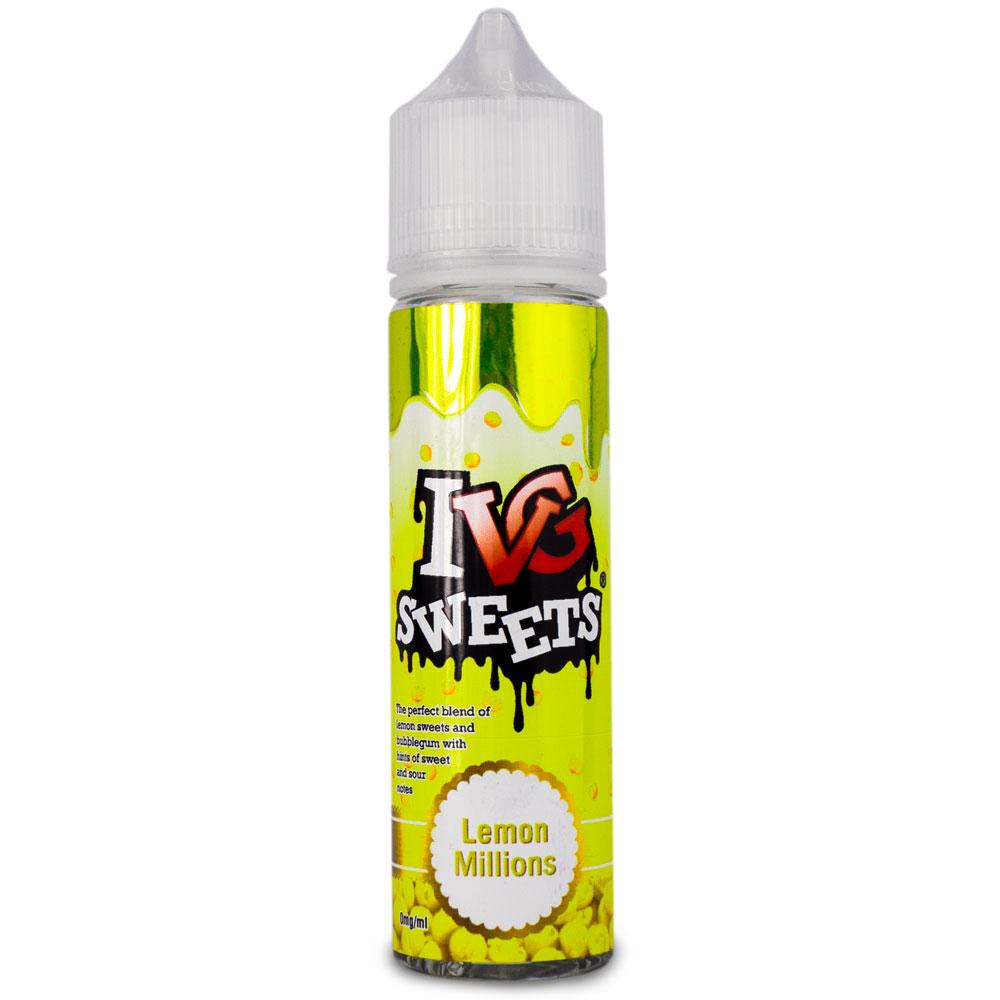 roll over the image to zoom in
---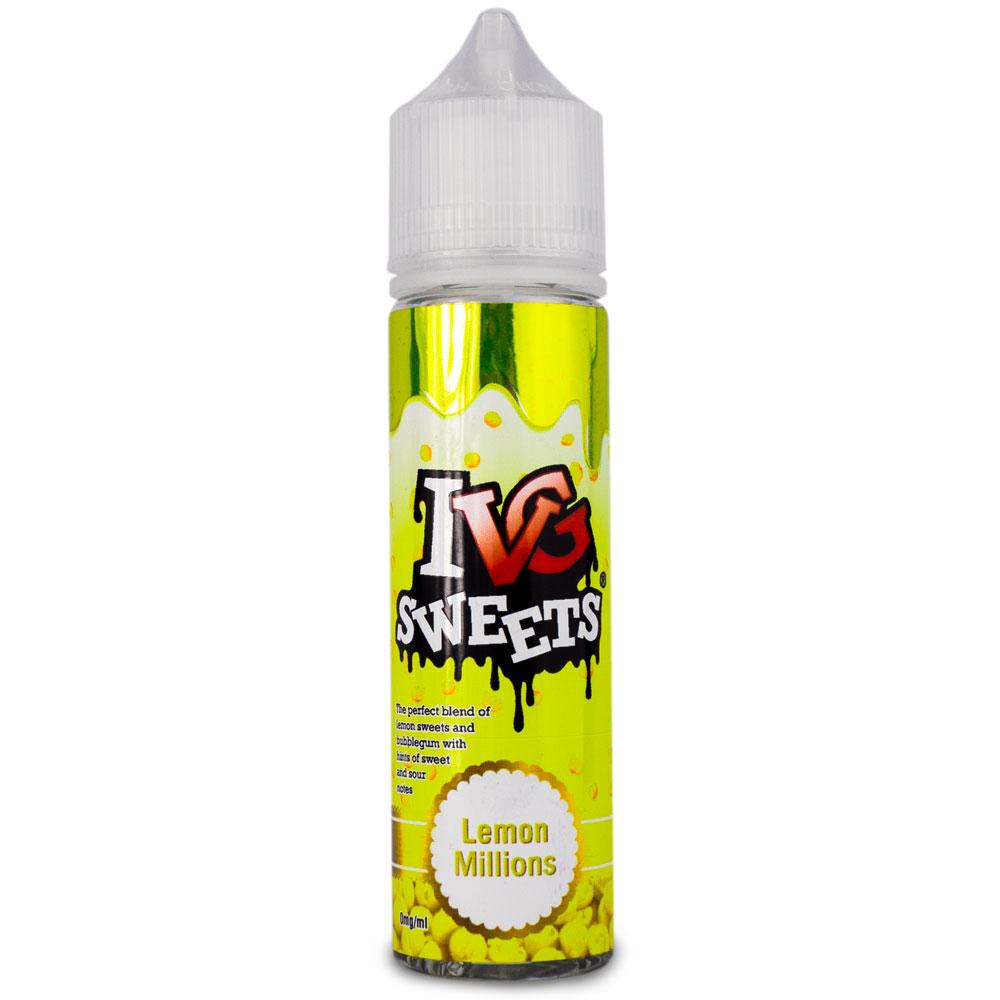 IVG E-Liquid Sweets Lemon Millions 0mg 50ml - IVG
Multi-buy 20% Off
20% off when you buy 5 or more
---
---
Product details
Lemon Millions Sweets by IVG is a mixture of lemon flavoured chewy candy in a citrus flavoured e-liquid. This e-liquid comes in a 60ml short fill bottle containing 50ml of e-liquid in 0mg of nicotine. Add 10ml of 18mg nic shot for 60ml of 3mg of eliquid.
Now that's what you call sweet. Taste all your favourite sweets without the sugar mess...
   IVG E-Liquids are available in a 50ml bottle at a 0mg nicotine strength and are one of many E-Liquids which now come in a format known as 'Shake and Vape' or 'Short Fill'. There is 50ml of E-Liquid allowing room for 1 x 10ml Nicotine Shots, Nic Shots, which when added will create 60ml of E-Liquid at a 3mg strength. It is important to thoroughly shake the liquid to properly mix the nicotine. If nicotine shots are required please select the option when ordering.
Specification

50ml short-fill
VG 70: PG 30
60ml bottle
0Mg - add nic shots