Jac Vapour VIM AIO Kit - Jac Vapour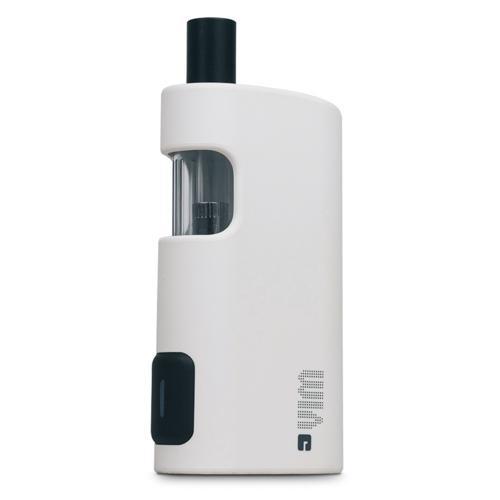 roll over the image to zoom in
---
Product details
The Jac Vapour VIM is your new Vape Buddy... 
The Jac Vapour VIM vape starter kit is a handy pocket-sized all-in-one vape kit. Use it with the tank or handy pre-filled e-liquid pods available in a range of delicious flavours. Designed and Made in the UK.
Big vape features in a small package. A slightly more advanced starter vape kit, the VIM is compatible with five types of coils (including the S17 coils for existing Jac Vapour fans) and features adjustable airflow, allowing you to choose between a closed draw or a lighter vape.
Great Starter Kit
MTL or DL vaping
Enjoy a long battery life
Compact and lightweight
Adjustable airflow
E-liquids or Nic salts
Can use Jac Vapour Pod cartridges

Suitable for light, regular and heavy smokers
You will love how quick and easy this super vape kit is to fill (it takes less than 10 seconds!). Even better, its incredible 2600 mAh capacity means you can enjoy the VIM all day long without having to recharge the battery. 

The rounded, curved design makes it the perfect hand-held device, and its rubberised cover means it's incredibly easy to wipe down and clean!

With so much to offer, it's little wonder this super e-cigarette is quickly making a name for itself in the vaping world!

Recommended liquid strength:
6mg - light smokers less than 20 cigarettes per day
12mg - regular smokers 20 cigarettes per day
18mg - heavy smokers more than 20 cigarettes per day
Nic salts (Ns20 pre-filled pods) provide a smoother and stronger nicotine hit instantly similar to smoking
This product contains nicotine which is a highly addictive substance - We age check 18+ - Sign up for an account today.
Used and recommended by the Scottish Prison Service for inmates who smoke.
Product reviews
Be the first to review this product.