Totally Wicked
Totally Wicked
The Totally Wicked byte battery is available in two colour options, black and red. It has a 350 mAh battery capacity and a really sleek, compact shape...
View details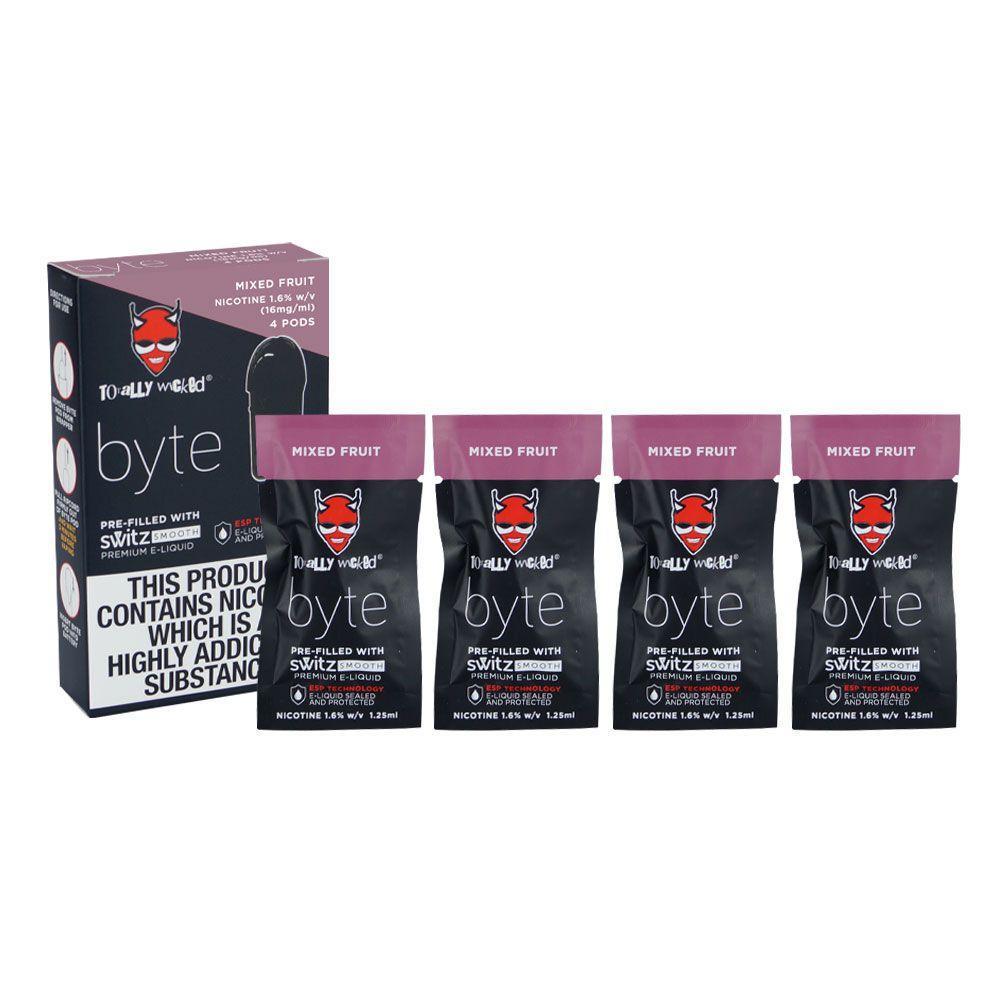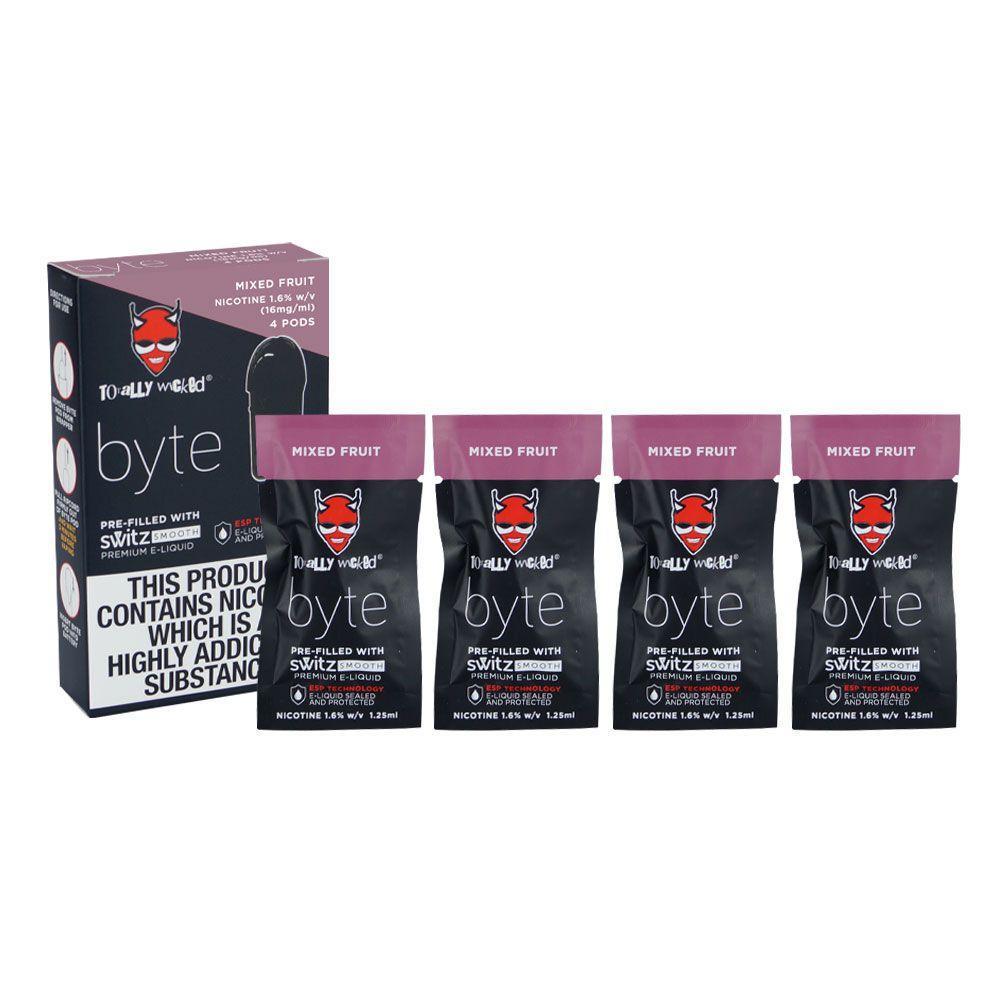 Totally Wicked byte pods have a 1.25ml capacity and are available in 4 popular flavours: Mixed Fruit, Menthol, Tobacco and Roll-Up Tobacco, all with a...
View details
The Totally Wicked Byte Vape Pod Kit with disposable pods is perfect for first-time vapers who are looking to make the switch from smoking to vaping u...
View details
One of the leading brands in the U.K, Totally Wicked produces high-quality vape e-liquids in a range of delicious flavours. Shop our range of Totally Wicked e-liquids and vape starter kits online with fast U.K delivery.